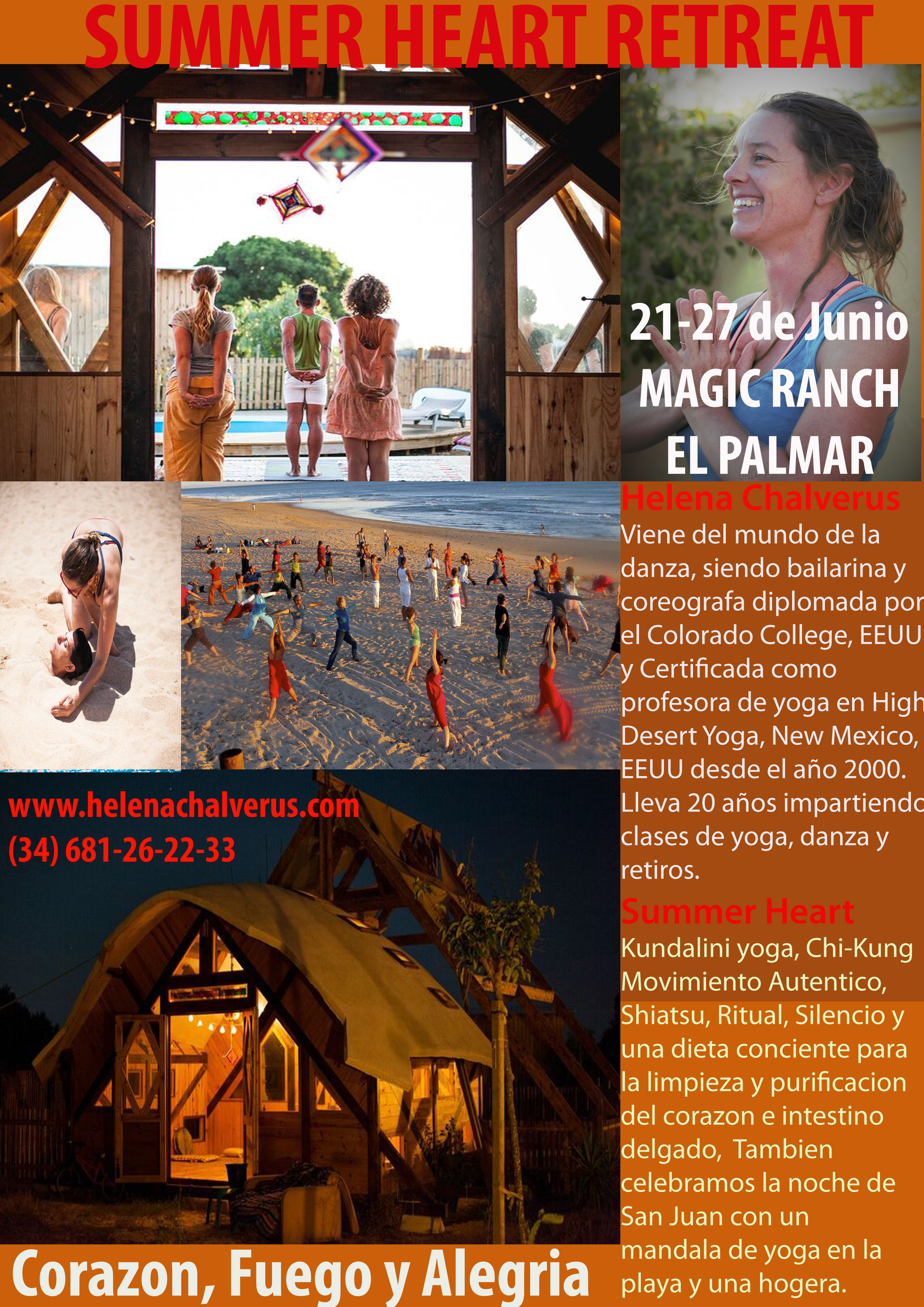 Kundalini yoga, Chi-Kung, Movimiento Autentico, Shiatsu, Ritual, Silencio y una dieta conciente para la purificacion del corazon e intestino delgado…
Viene del mundo de la danza, siendo bailarina y coreografa diplomada por el Colorado College, EEUU y Certificada como porfesora de yoga en Hight Desert Yoga, New Mexico, EEUU desde el ano 2000. Lleva 20 anos impartiendo clases de yoga, danza y retiros.
For english speakers :
Summer Heart retreat
Kundalini yoag, Chi-Kong Authentic Movement, Shiatsu, Ritual, Silence and conscious diet for the purification and purification of the heart and small intestine, We also celebrate the night of San Juan with a yoga mandala on the beach and a hogera.
Helena comes from the world of dance, being a dancer and choreographer graduated from Colorado College, USA and certified as a yoga teacher at Hight Desert Yoga, New Mexico, USA since 2000. She has been teaching yoga, dance and retreats for 20 years.