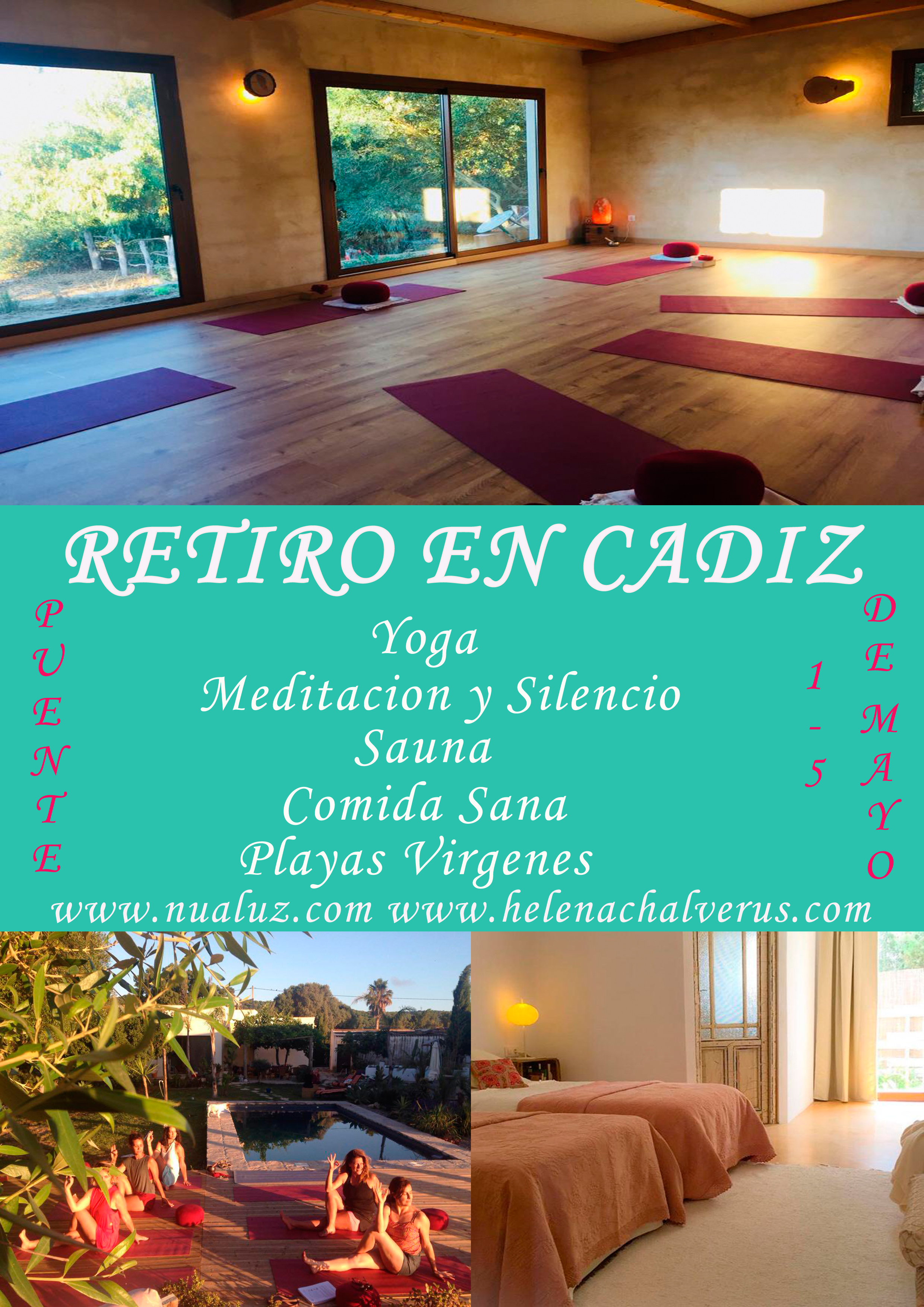 Retiro en el paraiso pequeno Nualuz rodeado por naturaleza. Disfruta yoga, meditacion, silencio, sauna, paseos por la playa y comida deliciosa.
For English speakers:
You are invited to this retreat in the small Nualuz paradise surrounded by nature, the Breña protected park and the unspoilt beaches of Meca, Zahora and El Palmar. You will enjoy yoga, meditation, silence, sauna, walks on the beach and delicious food from the retreat gardens.
Daily yoga classes
Sauna, wellness and exfoliation rituals
Hike in the blooming nature and by the beach
Improvised dancing and contact
4 nights accommodation
Healthy meals of the orchards in the area